"Tropical" Villa !
Pointe d'Esny, Mahébourg
Pointe d'Esny, Mahébourg
3
Bedrooms
3
Bathrooms
288 m²
1,100 m²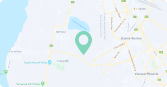 Description
Our "Tropical" villas are an irrestible invitation to enjoy the island's yearlong exotic climate. While it is posible to enjoy a meal under a gazebo by the pool, the kitchen is also equipped with a bar that overlooks the terrace and a sheltered barbecue area. The contemporary architecture is allied to an authentic Mauritian style, characterides by carefully selected, natural materials.
Amenities
Garage
Garden
Swimming Pool
Foreigners can buy