Apartments on ground and first floor !
Pointe d'Esny, Mahébourg
Pointe d'Esny, Mahébourg
3
Bedrooms
2
Bathrooms
131 m²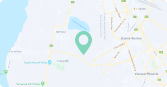 Description
Our apartments, whether on the ground floor or first floor and second floors, are designed in the style of coastal bungalows. The main area, comprising a living room, dining room and American kitchen, opens onto a tropical garden from the ground floor or onto a balcony from the upper floors. All the apartments enjoy a stunning view of the green surroundings and natural ponds.
Amenities
Foreigners can buy