Do you have a vision??
Riche Terre, Terre Rouge
Riche Terre, Terre Rouge
13,257 m²
15,389 m²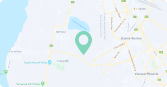 Description
Positioned on the main road through Riche Terre is this icon of yesteryear when a large international textile factory formed part of the livelihoods of many local inhabitants. These premises are now being made available on a rental basis. The premises are certainly massive – 13,257sqm of floor area space on 15389sqm on land. 5 large concrete buildings make up this expansive property. With some ingenuity these premises can be converted to satisfy a wide array of businesses – industrial, warehousing and retail amongst others.